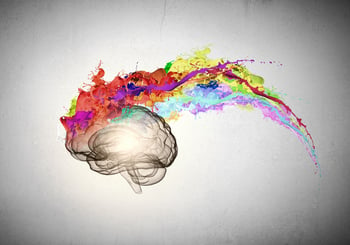 The business challenges the global pandemic presents go beyond the immediate economic and operational impact. For businesses, the effect of the coronavirus on employee mental health may result in long-term challenges.
A global study found that a majority of employees have experienced greater stress, anxiety, and emotional exhaustion since the start of the pandemic. Employees with chronic stress are less able to focus and collaborate with colleagues, and they are more likely to make errors and miss work. Overall, stress is estimated to cost American businesses up to $300 billion a year.
Considering the cost of stress, it may be a worthwhile investment to promote employee wellness. Businesses should consider the following tips to support their employees' health and their bottom lines during the coronavirus outbreak.
How To Promote Employee Health
1. Offer Wellness Resources
Businesses can provide resources to help employees maintain and improve their mental health. To improve employee well-being, consider the benefits of mindfulness. Mindfulness is often defined as the practice of purposely focusing your attention on the present moment and accepting it without judgment.
Studies linked the practice to a reduction in depressive symptoms, stress, and anxiety. Plus, mindfulness practitioners have shown improved memory, focus, and emotional regulation. You can offer digital platforms to encourage employees to implement mindfulness in their daily routines. With a mobile application, it's easy for employees to engage in mindfulness throughout their days on their own schedules.
A popular choice is Headspace—a mindfulness and meditation mobile application.The app includes hundreds of guided meditations focused on different subjects, including stress, sleep, focus, and anxiety. Using these resources, you can help employees maintain mental wellness while navigating the pandemic.
If you're worried about making another financial commitment, you can begin with a free trial. Ask employees to use the feedback feature to judge whether or not it's worth investing in a monthly subscription. Businesses should provide wellness resources to support employees' mental health in a difficult time.
2. Use Communication Channels
Businesses can expand their use of designated communication channels to promote employee wellness. Use your company's preferred mode of remote communication to encourage employees to safely engage in wellness activities. For example, if your company uses Slack, designate a channel for employees to share their remote wellness tips.
Encourage employees to share healthy recipes, stress-management tips, and exercise routines in the wellness channel. By posting daily or weekly prompts, you can spur conversation among employees which may help employees connect with each other and feel less isolated.
Consider setting a company-wide exercise challenge to promote employee wellness. One safe and easy wellness challenge to pose is a walk or run challenge. Encourage employees to share photos, videos, and stories from their walks to create a sense of community and increase participation.
Studies found that people adopt the exercise behaviors of those around them. Group workouts involve commitment, which increases consistency and motivation due to positive peer pressure. Beyond physical exercise, prompt employees to share self-care activities in the wellness channel.
Ask employees to share their healthy recipes as well as work-life balance and wellness tips. Post a proactive prompt with self-care tips at the start of the week to help employees stay productive, engaged, and well. Businesses should extend their communication channels to support employee wellness.
3. Establish Work Guidelines to Prevent Employee Burnout
Businesses should implement guidelines to mitigate employee burnout in a remote work environment. Despite resistance to remote work over the past decade, remote workers were found to be more productive outside of a traditional office setting. Remote employees are not only more likely to work longer hours, but they are also more likely to experience greater levels of stress.
The greatest challenges that remote employees face are unplugging after work, loneliness, and communication. These challenges result in burnout, which leads to disengaged employees who have 18% lower productivity and contribute to a 15% loss in profitability.
Create official guidelines for remote work to prevent employee burnout. Set designated work hours, schedule breaks, and implement flex-time to help employees adapt to a remote environment. Set designated work hours for when employees are expected to be available.
As in an office environment, establish a consistent schedule for remote employees but also offer flex-time to allow employees to adapt to a new work environment. Communicate guidelines to employees to help your employees feel secure in a new environment and align with the company culture you seek to build.
Make your communication expectations explicit in your emails by outlining response times in your email. For example, if you manage a team that works from 9 a.m. to 5 p.m., make it clear that you don't expect out-of-hours responses.
You should also follow the designated work schedule to set a precedent. If you catch up on emails in the evening, you may send a signal that employees are expected to do the same. Avoid sending emails outside established work hours to demonstrate your commitment to a healthy work-life balance.
You should commit to schedule boundaries on the weekend too. In response to the economic downturn, it's expected that employees feel compelled to work overtime to demonstrate their commitment. It's important that you don't expect or encourage employees to work overtime. Extended work hours will only encourage burnout. Businesses can institute scheduling requirements to reduce employee burnout and promote wellness.
4. Invest in Employee Health Initiatives
Businesses should invest in employee wellness to remain productive during the COVID-19 pandemic. By offering holistic wellness resources via digital platforms, you can encourage employees to take care of their well-being.
You can diversify your use of company-wide communication channels to promote socialization around wellness topics. Implement guidelines to help employees establish a sustainable work-life balance remotely. By adhering to these guidelines yourself, you encourage employees to follow suit.
About the Author: Kate Russell is an Editorial Associate for Clutch — an Inc. 1000 private company that helps decision-makers determine the best B2B service providers to solve business challenges. She is also an HR research and content lead.