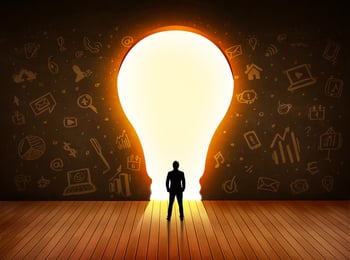 Transaction Allows Yoh to Enhance its Focus on Core Contingent and Permanent Specialty Practice Staffing Areas
PHILADELPHIA, PA – Yoh, the leading international talent and outsourcing company and part of Day & Zimmermann, announced today the divestiture of its project-based software engineering services part of Starpoint Solutions, which was acquired in 2016. The transaction includes the sale of all assets, staff and operational facilities. Terms were not disclosed.
This divestiture impacts only a small portion of the Yoh business, mainly in the Northeast US, that was part of the 2016 acquisition of Starpoint Solutions. All other Starpoint Solutions operations have been integrated into Yoh and the Starpoint Solutions brand will be retired. Moving forward, all clients to which Yoh has provided contingent and/or permanent information technology, engineering, life sciences and health care staffing services will continue to be supported by Yoh.
The project-based, outsourced software engineering services business will continue to be operated by Henry Zelikovsky under the new name Softlab360 (www.softlab360.com). Yoh will maintain a referral-based partnership with Softlab360 for any needed outsourcing opportunities for Yoh's current clients. All affected clients and Yoh staff are aware of the change have been transitioned appropriately.
"This move will allow Yoh to focus more of our resources on our strategic priorities in contingent and permanent specialty practice staffing solutions, which have been the core component of our business for more than 80 years," said Emmett McGrath, President of Yoh. "This was just one part of the successful acquisition of Starpoint Solutions and we are grateful for the opportunity to have worked with this team, now Softlab360, and we wish Henry and his entire team well in the future."
Yoh provides long- and short-term staffing solutions for a wide range of clients, including its 10 specialty practice areas, which bring focused technology teams and highly-skilled individuals to projects of all types. For decades, Yoh's specialty recruiting and project teams have brought deep subject-matter expertise, talent evaluation, and talent acquisition to companies in today's most competitive markets.
ABOUT YOH
For more than 80 years, Yoh has provided the talent needed for the jobs and projects critical to our clients' success. Our Specialty Practices recruiting experts find high-impact professionals in Engineering, Health Care, Life Sciences, Information Technology, Interactive Entertainment and Telecommunications. For clients with workforce management needs, our DZConneX Total Talent Solutions offering delivers large-scale workforce solutions, including Managed Services, Recruitment Process Outsourcing, Direct Sourcing, and Advisory and Consulting Services. Yoh is part of Day & Zimmermann, a $2.4 Billion USD services company, and benefits from more than 100 years of Day & Zimmermann's experience managing and solving complex talent challenges for some of the world's leading companies. For more information, visit www.yoh.com.