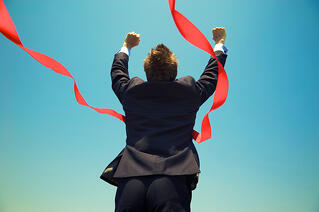 PHILADELPHIA, PA – October 5, 2017 – Yoh, a leading international talent and outsourcing company and part of Day & Zimmermann, earned a spot among the top enterprise Recruitment Process Outsourcing (RPO) providers in HRO Today's 2017 Baker's Dozen Customer Satisfaction Ratings for RPO. This is the third consecutive year Yoh has been recognized for its RPO services on the Baker's Dozen list.
Yoh was recognized as one of the top 13 international enterprise RPO providers out of more than 50 that were eligible for ranking this year. The annual ranking is based on customer satisfaction surveys directly with RPO buyers through an online survey distributed by HRO Today. The results of the surveys are analyzed across three subcategories: service breadth, deal sizes, and quality of service delivered.
In addition to its RPO ranking, Yoh was also recognized as a top Managed Service Program (MSP) provider by HRO Today. Yoh has been recognized on the Baker's Dozen Customer Satisfaction Ratings each year since the list's inception in 2011.
"In a slowly growing economy, the scarcity of skilled, professional talent is becoming more apparent every day," said Andy Roane, Yoh's Vice President, RPO. "Companies who embrace a wide range of talent acquisition strategies, including RPO, will be ready and have an advantage when the pace of growth increases, or when their organization looks to grow and respond to increased customer demands. Yoh's continued recognition on the Baker's Dozen list for a third year is a reflection of our RPO team's ability to develop and implement innovative talent acquisition solutions for our customers, both on a short-term, project basis and a long-term, enterprise wide basis."
Yoh is a recognized leader in providing the right talent acquisition structure, analysis, delivery and management. Yoh's RPO programs are designed to help clients evolve their recruiting strategies as their business needs evolve, from enterprise RPO programs, project recruiting, point of service talent acquisition to on-demand recruiting, white label programs, consulting and more.
"We would like to thank our clients for this recognition and for their continued partnership," said Roane. "Our goal as a team is to make them successful, but the reality is that a high-performance talent acquisition practice is a team effort and they share in this recognition. We work hard every day to deliver as their RPO provider and they work equally as hard to make sure their organization gets the best possible talent every day."
For more information about the 2017 Baker's Dozen Customer Satisfaction Ratings, visit www.HROToday.com.