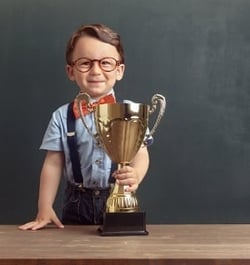 PHILADELPHIA, PA – September 20, 2016 – Yoh, a leading international talent and outsourcing company and part of Day & Zimmermann, earned a spot among the top enterprise Recruitment Process Outsourcing (RPO) providers in HRO Today's 2016 Baker's Dozen Customer Satisfaction Ratings for RPO. This is the second consecutive year Yoh has been recognized for its RPO services on the Baker's Dozen list.
Yoh was recognized as one of the top 13 international enterprise RPO providers out of more than 50 that were eligible for ranking this year. The annual ranking of the top RPO providers is based on customer satisfaction surveys directly with RPO buyers through an online survey distributed by HRO Today. The results of the surveys are analyzed across three subcategories: service breadth, deal sizes, and quality of service delivered.
In addition to its RPO ranking, Yoh was also recognized as a top Managed Service Program (MSP) provider by HRO Today. Yoh has been recognized on the Baker's Dozen Customer Satisfaction Ratings each year since its inception in 2011.
"The talent landscape companies face today is more challenging to navigate than ever, and recruiting strategies such as RPO provide management with a focused, fully scalable approach that improves recruiting outcomes for both the company and the candidate," said Andy Roane, Yoh's Vice President, RRO. "For Yoh, earning a spot on the Baker's Dozen list for the second consecutive year for RPO is a testament to our ability to help our clients find creative talent solutions, build better talent networks and improve their overall talent acquisition efforts."
Yoh is a recognized leader in providing the right talent acquisition structure, analysis, delivery and management. Yoh's RPO programs are designed to help clients evolve their recruiting strategies as their business needs evolve, from enterprise RPO programs, project recruiting, point of service talent acquisition to on-demand recruiting, white label programs, consulting and more.
"It's always exciting when clients recognize your efforts. To be honored as a top RPO provider on the Baker's Dozen list for a second consecutive year truly shows how hard our RPO teams work to deliver the highest level of RPO service for our clients. I'm excited for what this means for the individual Yoh RPO team members who work so hard to this end," said Roane. "We always hope to not just meet, but exceed the expectations of those who've chosen us to be their RPO provider. Now that the bar has been set higher, our commitment is to work even harder to maintain that reputation."