100 w main st alhambra ca 91801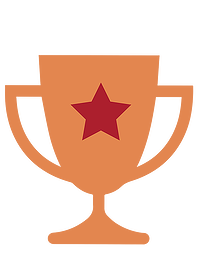 PHILADELPHIA—May 14, 2014—Yoh, a leading staffing solutions firm, ranked second in the nation among Managed Service Providers (MSPs) in HRO Today's coveted 2014 Baker's Dozen Customer Satisfaction Ratings: Managed Service Programs.
Yoh climbed into the #2 spot as customers nationwide took note of the company's superior quality of service. "At Yoh we recognize that one size doesn't fit all," said Robin Johnson, Senior Vice President of Enterprise Solutions at Yoh. "We focus on tailoring managed service programs to our clients' needs by gaining an intimate understanding of their marketplace and fostering talent communities that help fulfill their specific business goals.
Yoh's expert staff helps clients seamlessly manage complex talent networks and diverse supplier relationships. Whether it's onboarding contingent workers, identifying dependent contractors, or executing on SOW engagements, Yoh's breadth of services helps clients find new and better avenues for improving the overall quality of their staffing processes
"Our ratings on the HRO Today's Baker's Dozen lists demonstrate Yoh's commitment to raising the bar for our clients and delivering beyond their expectations," said Johnson. "Our managed services have helped clients gain increased visibility into their service networks, attain stronger competitive positioning, and uncover new efficiencies in their staffing supply chains. We do that by working to understand their issues and opportunities, and developing managed programs that will deliver the greatest impact for their business.
The Baker's Dozen Customer Satisfaction ranking is based on feedback collected through an annual survey of managed program buyers. A company's overall ranking is determined by analyzing the customer results against service breadth, deal sizes, and service quality. More information about the Baker's Dozen Customer Satisfaction Ratings can be found in the April Issue of HRO Today.