Former Yoh and On Assignment executive re-joins Yoh as executive vice president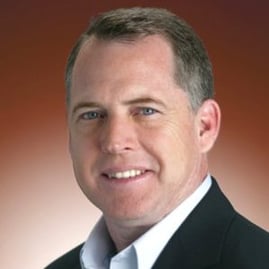 PHILADELPHIA, PA – January 9, 2017 – Yoh, a leading international talent and outsourcing company and part of Day & Zimmermann, announced today that as of January 9th, Emmett McGrath has re-joined the company as executive vice president, reporting directly to Anthony J. Bosco, president of Yoh. During the late '80s through the early 2000s, McGrath worked for Yoh in various leadership positions. Prior to re-joining Yoh, McGrath was division president of On Assignment Inc. and most recently division president and executive vice president of Specialist Staffing Solutions Inc., the U.S. division of SThree PLC UK.
"I am excited to welcome Emmett back to the Yoh family. As a leader and tenured executive, he brings a wealth of experience and a record of success both inside and outside of Yoh," said Bosco. "His knowledge of Yoh, the industry and strategy comes back to us at a time of great growth and opportunity. I'm confident he will have an immediate impact on the success of Yoh both now and in the future."
McGrath previously worked for Yoh in various roles from 1985 to 2004, working his way up from recruiter to branch and district manager, before finally becoming the leader of Yoh's west and central regions. He left Yoh in 2004 to join On Assignment where he worked as president of U.S. and European Life Sciences and Allied Health Care operations until 2014. When he left, he started ClearEdge Advisors LLC, providing strategic consulting, executive coaching and merger and acquisition strategies to STEM-based staffing companies. His most recent position was leading Specialist Staffing Solution's Real Staffing USA division.
"I am honored to be re-joining Yoh at this exciting time," said McGrath. "I have fond memories of almost 20 years with Yoh and have since continued to admire the company and its reputation in the staffing industry. While I have had many experiences outside of Yoh, I have never forgotten the great resources and legacy of both Yoh and Day & Zimmermann, and I hope to use my experiences running various national and international professional staffing companies to immediately contribute to the success of Yoh."
As executive vice president, McGrath will focus on strategically integrating Yoh's recent acquisitions of both Starpoint Solutions and DreamJobs and will work with Yoh's branch office network to strengthen and expand Yoh's customer base and operations. McGrath will also be a member of Yoh's executive leadership team.