MOVES INTO PROJECT-BASED TALENT SOLUTIONS AND STRENGTHENS PROFESSIONAL WORKFORCE OFFERINGS
Deal Addresses Growing Industry Need for Flexibility in Talent Solutions and Management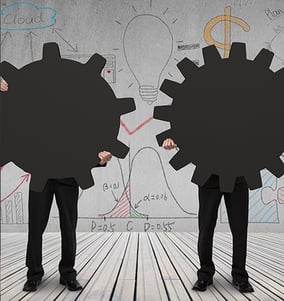 PHILADELPHIA, PA –October 17th 2016– Yoh, a leading international talent and outsourcing company and part of Day & Zimmermann, announced today the acquisition of Starpoint Solutions, strengthening Yoh's position as a leader in providing the full spectrum of talent services from staffing to project-based talent solutions. The acquisition is a definitive step forward in Yoh's project management capabilities, including applications development, ERP implementation and data analytics. The move addresses the growing demands from businesses of all types to have more flexibility in how they identify, grow, manage and utilize talent, especially in critical IT areas. The transaction closed on October 14, 2016; terms were not disclosed.
"Strictly transactional staffing relationships are no longer the only answer in today's evolving business landscape. This acquisition is a reinforcement of our commitment to predicting client needs and providing them with unmatched project-based solutions and talent all under one roof," said Anthony Bosco, President of Yoh. "Starpoint Solutions is a perfect fit for us from a cultural and business standpoint. This addition will allow us to deliver even higher levels of value and confidence to our customers."
The influx of expertise and resources will also expand Yoh's geographic reach, reaffirming its position as a national and international leader in workforce solutions. With a now combined 100 years of experience, Yoh will continue to build on the strong reputations of both companies in the IT, interactive, media, and health care fields as well as enhancing its ability to service fast growing industries such as financial services, creative, retail and insurance.
"As a leader in the market, we see this acquisition as a chance to join a world class company with great talent reach and a tight grasp of changing workforce dynamics," said Jeffrey Najarian, President of Starpoint Solutions. "We are excited to join forces and help to transform the staffing industry by providing more holistic staffing solutions to customers. Our 30 years of solutions design and execution tactics are a perfect fit for advancing Yoh's offerings."
Starpoint Solutions was established in 1982 and is at the forefront of professional staffing, Application Development projects, leveraging predictive data analytics and constantly evolving their Enterprise Resource Planning and Enterprise Cloud solutions.
Established in 1940, Yoh is the 26th largest staffing firm in the United States according to Staffing Industry Analysts. Yoh has a reputation of maintaining long-term clients that are among some of the world's largest and leading technology and media conglomerates and Fortune 500 companies. Yoh is a subsidiary of Day & Zimmermann, a $2.7 billion century-old, third generation family-owned services company. Day & Zimmermann is currently ranked as one of the largest private companies in the U.S. by Forbes.