Acquisition Addresses Ongoing International Need for Recruiting Support for Difficult-to-Find, Skilled IT Talent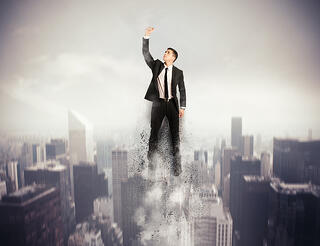 PHILADELPHIA, PA – March 6th, 2018 – Yoh, a leading international talent and outsourcing company and part of Day & Zimmermann, announced today the acquisition of GECO Deutschland, a Hamburg, Germany-based specialty IT recruitment firm. The acquisition expands Yoh's IT specialty staffing practice area internationally and addresses the demand from businesses of all sizes for flexible, on-demand and sustained recruiting for skilled professionals. The transaction closed on March 1, 2018; terms were not disclosed. GECO Asia and GECO Systems were not included in the transaction.
"Technology companies in Germany, Western Europe and around the world continue to struggle to find highly-skilled IT, Application Development, ERP and Project Management professionals to meet their critical talent needs. This acquisition, one of five in the past two years, is further evidence of our commitment to providing focused recruiting solutions to our clients globally," said Emmett McGrath, President of Yoh. "GECO is a strong addition to our international IT recruiting practice and will allow us to deliver top IT talent to more of our customers."
GECO Deutschland is a leader in IT recruitment in Germany with offices in Hamburg and Munich. Specialising in recruiting critical IT development, networking, infrastructure and support professionals for permanent and contract positions, GECO is celebrating 20 years of success. Through a proprietary assessment program, GECO assures quality and productivity for all consultants and an extensive network of skilled technology specialists for its customers.
"I am excited by the opportunities for GECO's customers, employees and consultants as part of the Yoh family of companies. Yoh has a growing reputation in Europe and adding GECO's market leadership in Germany will expand our ability to provide service across Europe," said Günter Hilger, CEO and founder. "The future is very bright for GECO and Yoh."
"To be able to not only increase our European and North American capabilities with Yoh, but to also provide more services and expertise to our customers with the backing of one of the largest specialty recruiting companies in the world is something to celebrate," said Markus Reefschläger, Managing Director for GECO Deutschland.
Established in 1940, Yoh is the 27th-largest staffing firm in the United States according to Staffing Industry Analysts. Yoh has a reputation of maintaining long-term clients that are among some of the world's largest and leading technology and media conglomerates and Fortune 500 companies. Yoh is a subsidiary of Day & Zimmermann, a $2.5 billion century-old, third generation family-owned services company. Day & Zimmermann is currently ranked as one of the largest private companies in the U.S. by Forbes.