Acquisition Addresses Ongoing Need for Recruiting Support for Difficult-to-Find, Skilled Talent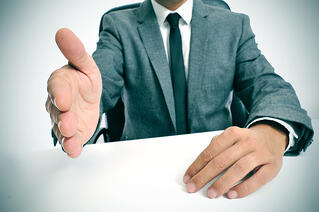 PHILADELPHIA, PA – April 3rd, 2017 – Yoh, a leading international talent and outsourcing company and part of Day & Zimmermann, announced today the acquisition of Embedded Resource Group, Inc., (ERG), a Silicon Valley-based specialty IT engineering recruitment firm. The acquisition expands Yoh's IT staffing practice area and addresses the demand from businesses of all sizes for flexible, on-demand and sustained recruiting for skilled professionals. The transaction closed on March 31, 2017; terms were not disclosed.
"Technology companies large and small continue to struggle to find highly-skilled R&D, Development and Product Engineering professionals to meet their critical talent needs in today's fast-moving business landscape.
This acquisition is a reinforcement of our commitment to providing focused recruiting solutions to our clients," said Emmett McGrath, Executive Vice President of Yoh. "ERG is a strong addition to our national IT recruiting practice and will allow us to deliver top hardware and software engineers to more of our customers."
ERG is a leading Silicon Valley Engineering and IT recruiting practice, started more than 10 years ago with one goal: to place specialized engineers at technology companies in Silicon Valley and throughout the Bay Area and Northern California. ERG has developed a network of high-level development, hardware and software engineering professionals to respond immediately to constantly changing client needs. Founder and President, Tim Penick, who previously worked at Yoh and built one of Yoh's most successful offices in the late 1990's, brings a team of recruiting professionals who lead the market in Northern California.
"I am pleased and excited to be back in the Yoh family of companies. I have fond memories of my tenure with Yoh and see this as a great opportunity for ERG's staff to continue to deliver the best in engineering talent and leverage Yoh's vast resources," said Penick. "Our focus is to continue to expand this IT recruiting practice area and provide more service to our clients and more opportunities to our consultants and our employees. The future is very bright for ERG and Yoh."
Established in 1940, Yoh is the 26th largest staffing firm in the United States according to Staffing Industry Analysts. Yoh has a reputation of maintaining long-term clients that are among some of the world's largest and leading technology and media conglomerates and Fortune 500 companies. Yoh is a subsidiary of Day & Zimmermann, a $2.4 billion century-old, third generation family-owned services company. Day & Zimmermann is currently ranked as one of the largest private companies in the U.S. by Forbes.
ABOUT ERG
Embedded Resource Group, Inc., (ERG) provides staffing services and engineering consulting throughout the Bay Area and Northern California. Our focus is placing specialized hardware and software engineers at technology companies. Our contract and consulting services help companies manage variable demand and our direct hire recruitment solutions provide a faster, more cost-effective way to hire. We help engineering professionals find contract and full-time opportunities that match their skills and interests. For more information, visit erginc.com.