Perceived Likelihood of Raise Sees Dramatic Fall from Historic Q4 2022 High, Decreases 12.5 Points, the Most of the Four Indices Comprising the WCI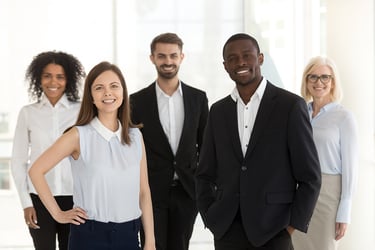 PHILADELPHIA, Pa. - May 31, 2023 – Uncertain economic conditions, driven by comparatively high inflation and low unemployment, has contributed to sustained unease in financial markets and, as the latest U.S. Worker Confidence Index™ (WCI) reveals, the U.S. labor force. In the first quarter of 2023, the WCI decreased by 3.5 points to 110.9 following three consecutive quarters of increases. The WCI, a survey of U.S. workers commissioned by HRO Today magazine and Yoh, the leading international talent and outsourcing company owned by Day & Zimmermann, gauges full-time workers' perceptions of four key aspects of worker confidence: perceived job security, perceived likelihood of a promotion, perceived likelihood of a raise and overall trust in company leadership.

Of the four indices that comprise the overall WCI, two decreased while two increased; however, all of the indices have experienced year-over-year increases. Perceived likelihood of a raise saw the sharpest decline, falling 12.4 points from 128.3 to 115.9 after experiencing sharp increases in the second half of 2022. Overall, only 31.7% of employees now anticipate a raise of at least 3% after their next review. Perceived likelihood of a promotion also decreased, falling 11.3 points from 135.5 to 124.2 after consistent growth in the second half of 2022. Overall, just 24% of workers anticipate a promotion over the next 12 months – a quarter-over-quarter decrease of 2.2 percentage points. Employees aged 25 to 34 expressed the sharpest drop in confidence with a quarter-over-quarter decrease of 12.7 percentage points from 50.4% to 37.7%.

"It may be easy to think the decreases seen in this quarter's Worker Confidence Index after a prolonged period of growth are cause for alarm, but it actually may signal the opposite. In a sign of good news, the year-over-year increases reported across the board are a sign that the labor market is still trending in the right direction," said Emmett McGrath, President, Yoh. "Despite non-linear growth, less-than-ideal economic conditions and widespread layoffs in certain sectors, worker confidence is continuing to find solid ground. This should be a relief for employers and employees alike."

In Q1 2023, perceived job security increased the most, rising 7.9 points from 88.0 to 95.9 and reversing the declines reported in the second half of 2022. Overall, only 13.8% of workers believe it is likely they will involuntarily lose their job in the next 12 months, down 4.3 percentage points from the previous quarter. Trust in company leadership also increased slightly, rising 1.7 points from 105.8 to 107.5. This marks the third consecutive quarter of gains for this index, although still less than half (46.4%) of employees trust in their company's leadership to make sound decisions for the company and its employees.

"Many companies relied on raises and promotion offers during 2022 to negate inflation and staffing shortages. So, the decreases in those individual indices could be a sign that employees have recently received one or both of these incentives and don't expect to receive anything more for some time," McGrath said. "Regardless, employees are feeling much more secure in their current roles than in quarters past, and that should be celebrated. Barring any big changes to the economy in the weeks ahead, confidence among the U.S. labor force looks set to experience a period of relative stability and incremental growth."

Other key takeaways from the Q1 Worker Confidence Index™ include:


● All age groups surveyed reported a decrease in fear over losing their job in the first quarter of 2023.
As has been reported since the onset of the WCI, employees between 25 and 34 hold the most concern over job security, as almost one in four (23.4%) indicated a fear of losing their job; however, the proportion of this age group's concern shrank the most from Q4 2022 to Q1 2023, falling 9.6 percentage points quarter-over-quarter. Employees aged 65+ again expressed the most job security, with only 3.5% indicating concern over losing their job in the next 12 months, a quarter-over-quarter decrease of 0.4 percentage points.


● Compared to last quarter, the highest-earning employees expressed the largest decrease in confidence regarding a promotion in the next 12 months.
Employees in the two highest-earning income brackets, $75,000 to $100,000 and $100,000+, saw the largest decreases in confidence, down 5.6 percentage points to 22.7% and down 6.2 percentage points to 31.9%, respectively. Employees earning between $50,000 and $75,000 saw the only increase in confidence, up 0.5 percentage points to 25.6%.
● Confidence in the likelihood of a raise increased with educational attainment, although all education levels surveyed reported a decrease in confidence.
Confidence in a raise among those with a high school diploma or less decreased the most, dropping 4.3 percentage points from 29.6% to 25.3%. Employees with an incomplete college degree saw confidence fall by 2 percentage points from 31.8% to 29.8%. Those with a college degree remain the most confident in a raise, although confidence dropped by 3.4 percentage points from 43.4% to 39.9%.


● Trust in company leadership fluctuated by each racial group surveyed.
African American employees expressed a sharp decrease in trust, dropping 7.4 percentage points from 57.2% to 49.8% after reaching a historic high in the final quarter of 2022. Confidence among Hispanic employees increased the most, rising 4.5 percentage points from 46.5% to 51%, the highest level reported among any racial group. Among Caucasian employees, confidence increased 0.8 percentage points from 44.0% to 44.8%.
To view the entire study, visit www.Yoh.com.