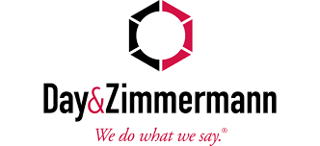 PHILADELPHIA, PA – May 4, 2015 – Day & Zimmermann (D&Z), the privately-held parent company of Yoh, a provider of workforce and staffing solutions for leading corporations and government entities, has earned an 'A' ranking from Transparency International in its 2015 Defense Companies Anti-Corruption Index.
Transparency International, an international, non-governmental organization devoted to combating corruption publishes periodically the Anti-Corruption Index, which this year assessed the ethics and anti-corruption programs of 163 companies from 47 countries around the world. Their researchers used publicly available information, supplemented by internal company data to create the index. For the second time in a row, Day & Zimmermann received an 'A' ranking for the assessment that took into account privately-disclosed and publicly available information. D&Z is one of the 17 companies to receive an A ranking based on this assessment.
"This 'A' ranking is a reflection of our employees' commitment to delivering every project ethically, safely and with integrity each day," said Jamal Ahmed, Vice President Internal Audit and Chief Ethics Officer. "Day & Zimmermann has zero tolerance for corruption and will continue to better its comprehensive Eight Step Ethics & Compliance Program with uncompromising commitment and consistency."
Day & Zimmermann's Ethics and Compliance Program is implemented in all business units, including Yoh, and includes a comprehensive training program (both classroom and online courses) and is supported by a network of Ethics Officers throughout our business locations. Day & Zimmermann is an active member of the Defense Industry Initiative on Business Ethics and Conduct (DII)—a nonprofit association of responsible U.S. defense companies committed to conducting business affairs at the highest ethical level.