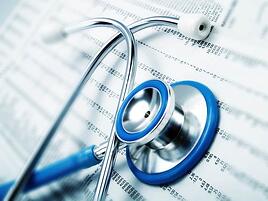 Yoh Employees, Clients and Supplier Partners:
Safety is our #1 corporate value and a concern at all times, but most importantly, during times like these.
Yoh has been actively working on plans and monitoring the spread of the Coronavirus (COVID-19).
We are watching an unprecedented event which we know impacts all of our employees, supplier partners, clients, and the communities in which we live and operate. We are also a values-based company and continue to operate with these key tenets in mind: Safety, Integrity, Diversity and Success.
We want you to know that we have been implementing our contingency plans on a local and global basis to ensure business continuity. We are working to ensure the safety of our team members while continuing to provide service as efficiently and safely as possible.
All offices are open and continue to operate at this time. All Yoh locations are following local guidelines for business operations. We are closely monitoring this fluid situation. This includes offices working remotely if necessary, in areas where cases have been confirmed and community spread has been identified. We are following our individual client's policies regarding employees working at client locations. We will work with our customers on an individual basis based on their location and specific situation and provide support and communication as necessary.
Other actions we have taken:
Employees have been advised to practice CDC recommended hygiene, stay at home if not feeling well or exhibiting symptoms, and to avoid close contact with anyone exhibiting symptoms of COVID-19 as defined by the CDC.
Yoh offices are instituting visitor screening at all locations. Visitors must affirmatively answer a questionnaire that they are free from symptoms and other CDC screening guidelines before entering the office.
All international and non-essential (i.e. non-client facing) travel was suspended earlier this week until further notice for all Yoh staff globally. We have also recommended that employees suspend personal travel.
Employees who have recently returned from or may have been in contact with anyone who recently returned from high risk travel zones defined by the CDC or the US Government, must remain at home for at least 14 days and seek medical guidance immediately.
We have contracted for additional sanitization in all offices and are working with our local office management teams on disinfecting and response to any local outbreaks.
In the event we become aware of any Yoh employee who is showing symptoms associated with COVID-19 or has tested positive for it, we will take all available safety measures while adhering to required privacy and confidentiality laws.
Our first priority is the well-being and safety of our employees, our clients, supplier partners, and our communities. We will continue to monitor the situation, take additional action if necessary and communicate with you as appropriate. Please stay in touch with your local Yoh representative.
Sincerely,
Emmett McGrath
President, Yoh