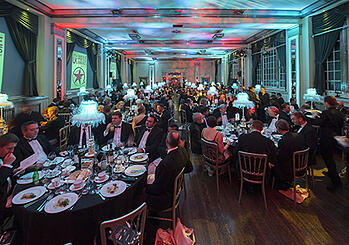 For the past six years The Agile Awards have celebrated the top Agile talent. Each year this black tie event attracts business leaders and practitioners who are committed to promoting Agile. The 2015 Agile Awards will be helpd on 12th November 2015 at the Montcalm Hotel, near Marble Arch, London.

The Agile Awards were created to recognise and award the top Agile talent. The event is for today's practitioners and senior leaders who exemplify characteristics of conviction, passion, and courage. It recognises the challenge of adopting the discipline and serves to publicly recognise their efforts.
This non-profit event exist to recognise the greatest Agile achievements from the past year, but they also serve the community through support of these outstanding charitable organisations. We are proud to partner with Help for Heroes to further their notable, charitable ventures.
The 2015 Agile Awards has 16 award categories. The categories break down in to two types; those that will be judged by our panel of experts, and those that will be voted for by the public. The winners will be announced at our gala dinner evening on 12th November 2015.
To nominate, sponsor or attend this event, visit the Agile Awards website.