Brightfield's Talent Data Exchange (TDX) to Provide Yoh Customers with Next-Level Benchmarking and Workforce Analytics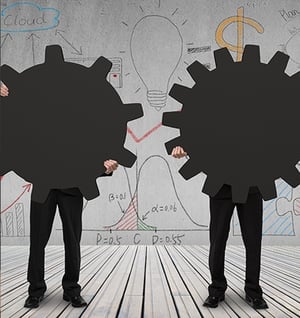 PHILADELPHIA, PA – May 15, 2019 – Yoh, a leading international talent and outsourcing company and part of Day & Zimmermann, announced today that it has strengthened its strategic partnership with extended workforce analytics technology, Brightfield. The move is another step in Yoh's commitment to bringing next-level benchmarking capability to its growing network of managed services customers. As a leader in managed workforce solutions and recruitment process outsourcing, Yoh's partnership with Brightfield is set to complement and accelerate Yoh's already high-level of customer service.
Talent Data Exchange (TDX), created by Brightfield, is the world's most advanced Artificial Intelligence-driven workforce analytics platform for CHROs, CFOs, and CPOs in Global 2000 companies who lead contingent workforce, talent acquisition, or procurement functions. The expanded relationship between Yoh and Brightfield provides significant market differentiation by harnessing real-world data to provide actionable insights in a variety of areas including contingent workforce program performance diagnostics, job role taxonomy, and pricing and statement of work visibility.
"Yoh has always had a strong commitment to leveraging advanced technologies and tools to complement our high-touch approach to service," said Emmett McGrath, President of Yoh. "With Brightfield, we believe we can offer customers the best mix of people, process, and technology to help them during a time when talent acquisition and workforce management are becoming increasingly complex."
"Brightfield is excited to collaborate with Yoh to bring innovation to extended workforce performance management," said Jesse Levin, CEO at Brightfield. "We are pleased to support Yoh's commitment to digital transformation and enablement of objective MSP program performance intelligence. The partnership solidifies Brightfield's position as the data standard for truth and transparency in the market."
Yoh is a recognized leader in providing best-in-class workforce solutions and talent acquisition structure, analysis, delivery and management. Yoh's programs are designed to help clients evolve their recruiting strategies as their business needs evolve with high-touch service and world-class staffing expertise, coupled with some of the most advanced workforce technology on the market.