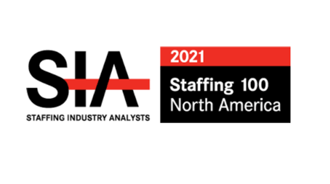 Mountain View, California — February 17, 2021 — Staffing Industry Analysts (SIA), the global advisor on staffing and workforce solutions, has published its tenth annual list of North American staffing leaders, honoring 100 notable individuals who are elevating the industry and advancing the workforce solutions ecosystem through their accomplishments. The 2021 Staffing 100 North America list is sponsored by Indeed.
An acknowledgment of exceptional leadership, commitment and resilience, this year's Staffing 100 list recognizes a group of professionals who in unprecedented times are unwavering in the support they have shown for their businesses, teams, talent and clients. The CEOs, entrepreneurs, technologists, operational experts, workforce specialists, innovators and more who comprise the list are doing what it takes to ensure success for the industry through their business practices, processes, philosophies and people-first mindsets.
Yoh Award recipients
It is an honor to announce that two extraordinary leaders from Yoh were honored in the 2021 edition of the Staffing 100 North America list. Learn more about our distinguished recipients below.
Emmett McGrath, who has served as president at Yoh since 2017, is celebrating his 36th year in the industry. The $558 million firm ranked among the largest staffing firms globally in 2020. He oversees the company's specialty practices, providing highly skilled, professional STEM talent and enterprise solutions. He is proud of Yoh's team, and he is especially proud of the organization's COVID-related projects in IT, life sciences and healthcare.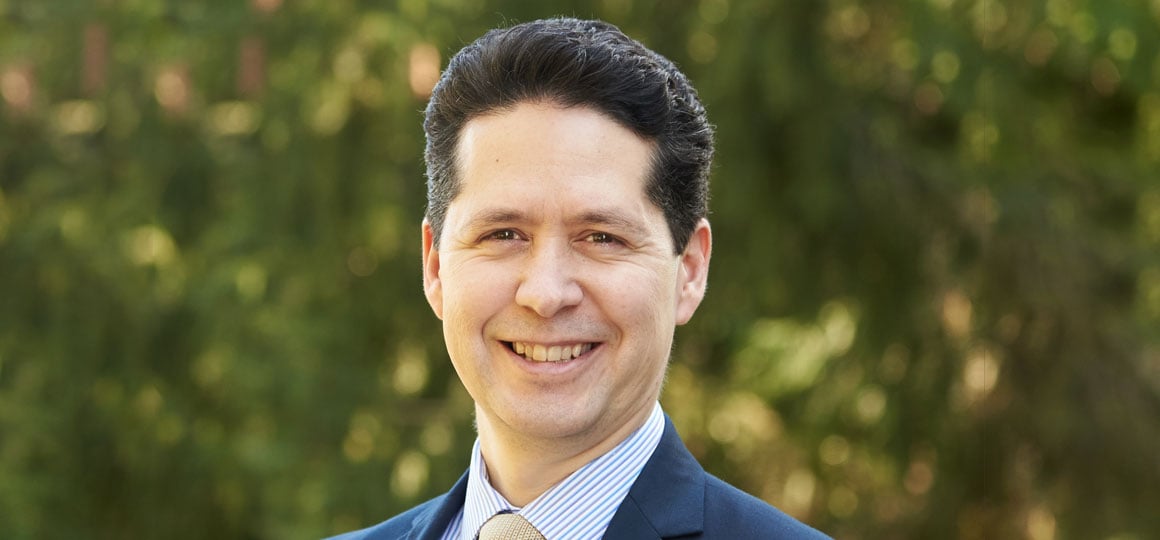 Matt Rivera celebrates his 30th year at Yoh this year, currently managing the overall marketing objectives for the $558 million global staffing provider. As vice president of marketing and communications, Rivera was responsible for all corporate communications at multiple levels, helping employees throughout the US and Europe feel engaged and cared for amid the pandemic and resulting lockdowns. Rivera is past chair of the American Staffing Association's public relations sub-committee and currently serves as vice president of his local school board. Prior to joining Yoh, Rivera was a recruiter fresh out of college in 1989.
About Staffing Industry Analysts (SIA)
Founded in 1989, SIA is the global advisor on staffing and workforce solutions. Our proprietary research covers all categories of employed and non-employed work including temporary staffing, independent contracting and other types of contingent labor. SIA's independent and objective analysis provides insights into the services and suppliers operating in the workforce solutions ecosystem including staffing firms, managed service providers, recruitment process outsourcers, payrolling/compliance firms and talent acquisition technology specialists such as vendor management systems, online staffing platforms, crowdsourcing and online work services. We also provide training and accreditation with our unique Certified Contingent Workforce Professional (CCWP) program.
Congratulatory Praises
"Congratulations to the 2021 Staffing 100 North America honorees. These leaders have displayed tremendous skill and resourcefulness amidst the uncertainty and volatility of the past year, meeting the moment with grace and agility," said Subadhra Sriram, Editor & Publisher, Media Products, SIA. "From the deployment of healthcare workers to needed allyship at a time when diversity matters most to launching new solutions, these leaders are helping the industry to reach greater heights."
"These top-class staffing leaders are a shining example for the entire industry with their dedication and ability to deliver for their partners, clients, staff, candidates and talent pools, and to transform challenges into opportunity," said Paul Wolfe, SVP of Global Human Resources, Indeed. "Indeed congratulates this year's Staffing 100 North America on this important recognition and on the vital role they play in connecting the right people with the right jobs across sectors, skill segments and business professions. It is an honor to celebrate them."
Credit to Staffing Industry Analysts for the content featured in this press release.