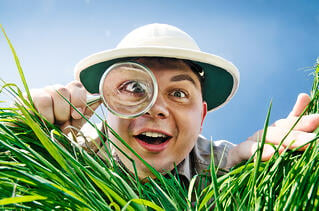 The United States banking system has come a very long way since the first chartered bank of the United States formed in 1791 by The United States Congress. In 2016, the banking industry recorded revenues of $684 billion. In order to keep our finances moving quickly in all of the right places, the banking industry employs 2,038,462 full-time employees. Across the United States there are 5,381 commercial banks as of Q3 2015.
Seen on many corners throughout the United States, Yoh's client, a giant in the banking industry, had an urgent need to fill over 2,000 customer service, teller and bank manager positions. The company was experiencing growth and teamed up with Yoh to identify the best and brightest for this time-sensitive recruiting project. Money talks, and so does Yoh.
THE DILEMMA
A national leader in the banking industry was in need of immediate help for a high-volume hiring project. Yoh's client always focused on maintaining its strong face-to-face relationship reputation with customers, and opening new branches across the country was part of expanding that personal touch promise.
Within a 4-month period they needed to place 2,000 employees in a variety of positions across the country – covering all shifts. They not only needed to find immediate talent, but to make things more complicated, they had to coordinate with several locations and branches.
When time is money – literally – Yoh knows how to work quickly to get the job done.



THE STRATEGY
Yoh, understanding the urgency to fill the 2,000 positions, jumped right into the project with a strategic plan. We assigned a team of two recruiters and three staffing specialists to execute a series of weekly on-location hiring events. We also streamlined the interviewing process by designating a convenient, centralized location for a range of 5-15 branches to conduct consecutive in-person interviews.
Despite the initial lack of access to client-issued computers or access to the bank's employee management systems, Yoh created a dynamic RPO team that worked hand-in-hand with the client to get the job done regardless. To ensure each person hired would be fully qualified as well as a cultural fit for the client, the Yoh hiring panel met with each person on its list using the client's detailed screening sheet template. This method was uniform across all branches, delivering unmatched results. Yoh solved a problem to put money and control back in their hands.
THE IMPACT
Four months later, with 70-80 interviews conducted weekly per event by five all-star recruiters, 2,000 employees were hired and situated in their new positions. Strict standards for consistency in screening and talent quality were met and often surpassed.
In the end, Yoh delivered convenience and value in the form of a speedy hiring process, added efficiencies, and an event-tracking system. Because of Yoh's streamlined approach, the client was able to meet its deadline and open new branches on time.
Yoh made it to the finish line and delivered impact to the bottom-line. All in a day's work.