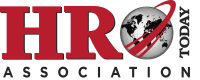 Philadelphia, PA – November 18th, 2020 - Yoh, the leading international talent and outsourcing company owned by Day & Zimmermann, recently won the HRO Today Association's North America Business Partner Excellence in Enterprise Award for Yoh's work with Discovery, Inc., the mass media television company. For more than 15 years, the Association has recognized company and individual accomplishments in human resources and leadership competencies in North America, EMEA and APAC.
HRO Today's Business Partnership Excellence recognition honors a partnership between a service provider/consumer, teams or departments within an organization and/or collaboration across two businesses that results in a positive outcome from a business, financial and/or philanthropic standpoint. Yoh's problem-solving solutions resulted in improvements and positive key metrics supporting its partnership with Discovery, Inc.
"The HRO Today Association plays a role in setting standard for the HR industry, so to receive this recognition is a testament to Yoh's commitment to serving our partners with customized solutions and providing unique expertise to solve the most challenging of talent needs," said Kathleen King, Yoh Senior Vice President, Enterprise Solutions. "While we're honored to be recognized, as this is an award in partnership, we want to thank our incredible clients and partners for the continued trust they place in us and for the role they give Yoh in shaping their talent strategies now and in the future."
"The Yoh team has been a valued partner as we've navigated a lot of change over the last 18 months," said Kelly Martinko, Sr. Manager, Early Career & Flexible Programs at Discovery, Inc. "Their support integrating an acquisition and implementing a new system and process for our contingent workforce was instrumental in ensuring a smooth and successful transition."
Earlier this year, Yoh was also recognized on HRO Today's Baker's Dozen Customer Satisfaction Ratings for RPO for the sixth consecutive year in a row. Additionally, Yoh has earned top placement among Enterprise Recruitment Process Outsourcing (RPO) providers for the past five years and has been recognized as a leader in Total Workforce Solutions each year since HRO Today created the section in 2018.
"The strong relationships that we form with all of our clients is a major contributing factor to our many years being recognized by HRO Today," King said. "We always strive to exceed each of our client's expectations with industry-leading best practices and to continue to reach for excellence in all of our partnerships, especially in today's increasingly complex talent market."
For more information about the 2020 HRO Today Association Award, visit www.HROToday.com
About Yoh
For over 80 years, Yoh has provided the talent needed for the jobs and projects critical to our clients' success by providing comprehensive workforce solutions that focus on Aerospace and Defense, Engineering, Federal Services, Health Care, Life Sciences, Information Technology and Telecommunications. Yoh fulfills immediate resource needs and delivers enterprise workforce solutions, including Managed Services, Recruitment Process Outsourcing, Vendor Management Systems, Independent Contractor Compliance, and Payroll Services. For more information, visit yoh.com.
About HRO Today Association
The HRO Today Association is the premier networking and content community for advancing the human resources profession. By engaging in professional development opportunities and connecting with peers, members improve the quality, effectiveness, and efficiency of their HR operations and service delivery. The Association is managed by HRO Today/SharedXpertise Media, whose magazines, web portals, research, e-newsletters, events, and social networks reach over 180,000 senior-level HR decision-makers with rich, game-changing content.