DOWNLOAD THE WEBINAR: BUILD A HR BUSINESS CASE FOR RECRUITMENT PROCESS OUTSOURCING
Flex your talent acquisition muscles while slimming down your recruiting costs with a RPO provider program.
Feeling weighted down by the number of open or difficult-to-fill positions? Many organizations turn to Recruitment Process Outsourcing to quickly and effectively move the needle on talent acquisition. But how do you know whether RPO is the right solution? And, what should you include in your business case to gain the necessary buy-in?
It's vital to collect the right data to back your decision. If you are lost on where to begin, then download this webinar and presentation to examine how to effectively assess and prove that Recruitment Process Outsourcing is the right staffing solution to bolster recruiting.
Don't forget to meet our speakers listed below!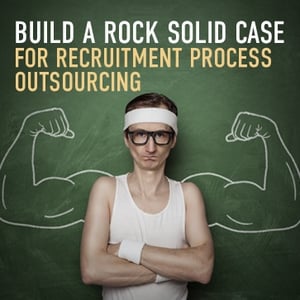 THIS WEBINAR WILL HELP YOU:
Identify the need and create an understanding at the top levels of your organization.
Do a needs assessment and engage your top stakeholders in the process.
Know what to expect as you introduce and implement RPO into your organization