DOWNLOAD: WHY IS SOURCING GAMING TALENT SO EXPENSIVE?
If you are hiring for interactive and gaming professionals, than you know all too well it's competitive and expense industry to recruit in. You need top talent, and you need it now. But what you don't need are lackluster recruiting and sourcing strategies that lead you down dead end roads.
Download this eBook to learn industry best practices to effectively advertise and fill your open interactive and gaming positions. Game over!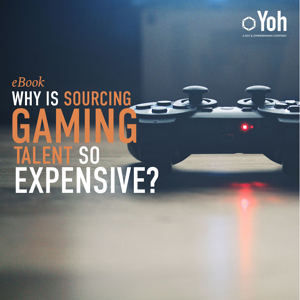 THIS EBOOK WILL HELP YOU:
Evaluate your current recruiting & sourcing efforts against the big players
Identify key metrics to measure job posting performance
Understand industry benchmarks for major and niche job boards; i.e. traffic, CPC, etc.