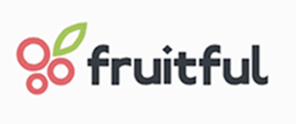 Fruitful is the developer of a revolutionary financial wellness platform designed to simplify the banking experience for all. The company's platform offers banking tools along with the ability to integrate all of one's most used third-party apps, bank accounts, and financial services into one dashboard. It enables users to avail themselves of personalized banking services with greater financial understanding and a more secure financial future. Fruitful is designed to help their clients more easily navigate the ever more complex economic landscape.

Fruitful turned to Yoh's Fintech team to provide essential Senior Leadership resources needed to help build out their flagship product roadmap and core operations strategies. Additionally, they leveraged Yoh's proven track record of providing highly skilled technical resources that understood software design and engineering, data engineering, and API design and integration. They knew the quality Yoh's Fintech team could provide and tasked us with scaling a team of 7+ resources in a compact 3-month window. Yoh's Fintech team worked diligently with Fruitful to find and onboard their team to ensure they met their product timeline goals and successfully delivered their flagship product.
About Yoh's Fintech Practice:
Yoh's Fintech Practice is a specialty Fintech Consulting practice that offers Specialized Technical and Business staffing solutions, and Technology Consulting services. Our clients include Fintech startups and scale-ups in the Digital Banking, Global Payments, Lending Wealth/Investing, Embedded Finance, Fintech Infrastructure, Regtech, and PropTech sectors.