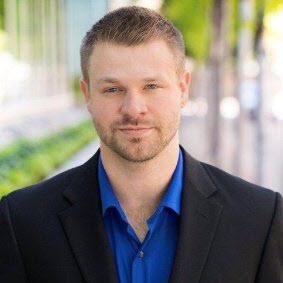 josh giles
senior client services manager, Yoh
LOCATION
Campbell, CA
EDUCATION
El Camino College - BS in Business

JOB RESPONSIBILITIES
I'm a senior client services manager at Yoh. I work with new and existing clients and my job is basically creating relationships with key engineering leads, managers, directors and VP's. This is often times easier said than done, but once I establish a relationship I begin discussing the project scopes and the engineering support that they require in order to ensure the successful execution of their projects.
what do you like best about working for yoh
This is literally beyond my expectations of a "dream job." I never thought that there was a position out there that goes hand-in-hand with who I am as a person, my hobbies and my work ethic. Working for Yoh allows me to be creative with how I build relationships and gives me the privilege to get to know amazing people and the cutting-edge technologies that they are working on. Often times we are working on projects that are extremely advanced and it's truly inspiring to have a firsthand peak at the technologies that will be shaping our future.

What Makes yoh better than its competitors?
There are a lot of fly-by-night companies out there that don't really offer solid talent. They use cutthroat strategies to try to undercut business. Recruiting, account management and staffing in general sometimes gets a bad name due to these types of companies. Yoh is not at all that type of company, our ethics come before the dollar. Managers want to work with someone they can talk to, not someone putting up a front. At the end of the day, the team at Yoh provides a genuine service and conducts business in an ethical way above all else.
what is your favorite activity to do outside of work and why?
I actually do a lot of hunting in my spare time. There's a lot of strategy involved and my love for strategic and solutions-focused thinking allows me to come up with out-of-the-box ways to be successful in both my personal and professional goals.