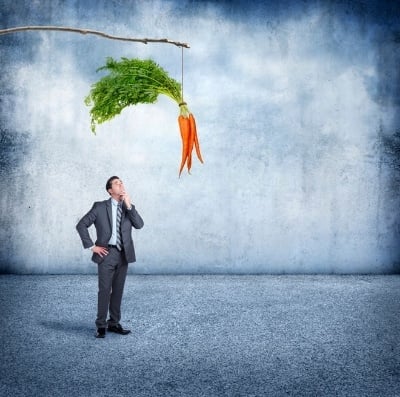 Sometimes the Recruitment Process Outsourcing (RPO) model doesn't drive the recruitment results an organization is looking to achieve. In other words, an organization might feel their RPO failed them. Having spent many years in the RPO world I have seen the same underlying theme in every case where this happens. The problem stems from an absence of true partnership, trust and joint ownership.
Many organizations today outsource multiple functions within their corporate structure; including talent acquisition. Companies with limited recruitment resources look to Recruitment Process Outsourcing (RPO) as a solution to their recruitment strategy. An RPO provider often yields many benefits that might not necessarily come through other types of recruitment models.
How to Implement a World-Class RPO Progam
Once you decide that RPO is the right talent acquisition strategy for your organization's hiring needs, you'll want to focus your efforts on a smooth implementation process. Your RPO provider should help you map this out, but if you are outlining future milestones and challenges in your RPO business case, consider these three areas to ensure a smooth transition.


Create an Effective Working Partnership
We often hear stakeholders say, "Recruiting is the job of the recruiter. Recruiting isn't my job." If you are entering into the recruitment partnership with this mindset, a successful outcome will quite simply fail.
Recruitment is a partnership and one that must be embraced by both parties involved. While the recruiter is the expert on all things "recruiting", you are the expert on all things in your field. If your recruiter asks you, "Who do you know", it isn't because they want you to do their job for them, it's because you have a valuable network she/he wants to tap into.
If a recruiter asks you to explain an acronym on the job description, it isn't a sign they don't know what you need. In fact, it shows a desire to determine EXACTLY what you need. Additionally, RPOs operate with consistent and predictable recruit-to-work processes. Your recruiter will outline this process and set accountabilities for all parties involved.
Your ownership of these responsibilities creates a successful partnership but if you operate outside of that process, then risk is added to the equation and compromises the recruitment results. As the recruiter begins to uncover and assess talent, your immediate feedback is vital to the continued success of their search. Is this a viable candidate in your mind? Does the search criteria need to be altered based on the supply of candidates available? What next step do you want to take?
Without partnership and a commitment from you to provide prompt communication, a whole slew of things can go wrong. Candidates can be lost in the process or have a bad experience due to lack of feedback, ultimately impacting your company brand or the focus of the recruiter's search could be headed in the wrong direction wasting valuable time and increasing your time-to-fill. In a nutshell, your commitment to the process and communication is critical to a successful and efficient placement through a strong partnership.


Trust Your Recruiting Advisor
You have hired the RPO because they are the experts in the recruiting field. They have tools and skills that are at the core of recruitment success and utilized, developed and refined on a daily basis. If your recruiter tells you $50K is not a competitive salary, it is because they have acquired that knowledge through being submersed in the market and the data they have at their fingertips. If your recruiter tells you the superhero or exact replica of somebody you are looking for is going to extend your search time or doesn't exist, trust them. If your recruiter tells you the job title of "Engineer" is too broad and needs to change in order to clearly define the role better, it's because they know the value of marketing your role to the right audience.
They are providing this consultation based on historical data and industry intelligence. Remember, they are the expert in recruitment. Listening and discussing what the recruiter shares with you about the market and the strategic solutions they offer is critical for an efficient placement. Failure to heed the advice of your recruiter can be very costly and produce poor recruitment results.
Put Your Best Foot Forward
Skilled candidates today often have many options. Losing a candidate during the recruitment process creates rework and adds time. Candidates fall out of a company's pipeline for many reasons and it always hurts but the most common cause is time.
The health of the recruitment process frankly will not be robust if there are delays in the process and momentum is lost. Candidates just won't stick around when somebody else is knocking on their door with an offer. Your availability to interview quickly and avoid delayed offers with quality candidates will avert letting yourself fall victim to this costly mistake.
Your RPO needs to have a strong employee value proposition (EVP) for them to sell. Have you provided your recruiter with selling points for the role? Are you outlining the differentiators of your company and your competitors for the candidates to see during the interviews? Or, does your EVP need a serious upgrade? If you can't answer yes to the first 2 questions, you have some work to do and your RPO provider can help you do this. In the end, companies who do recruitment well act with a sense of urgency and sell a strong employee value proposition.
About the Author: This blog was written by Robin Shartzer. Over the past 14 years Robin has worked in a variety of talent acquisition environments from agency recruitment to corporate recruitment and currently as an Operations Manager with Yoh's RPO Division. Robin's passion in recruitment is process improvement and driving results through analysis of metrics and sharing of best practices with her team and peers. She also believes personal accountability is at the core of every success. Robin holds a B.S. in Psychology from University of Louisville and a M.A. in Leadership from The Ohio State University. Outside of work Robin is active with community volunteering in Louisville, KY and carting her 2 children to and from numerous activities that keep her and her husband young.