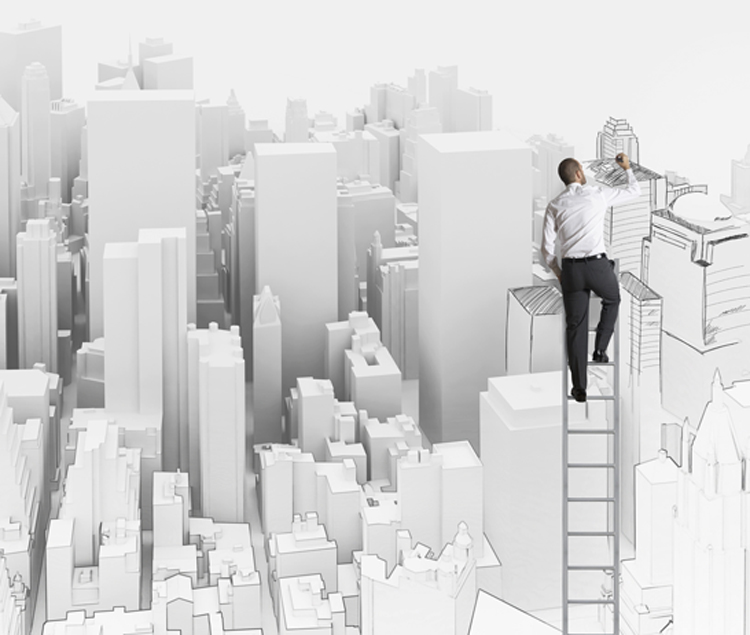 Preparing for your venture as a first generation RPO (Recruitment Process Outsourcing) client can be a nerve-wracking experience. Doing anything for the first time is a challenge, but moving to a new RPO engagement can be exponentially challenging given the size and scale of the program, different stakeholders involved and rapidly varying conditions at play.
When we say "first generation RPO clients," we mean companies who decide to partner with a RPO provider to outsource services for the first time. These services can include but are not limited to: fulfilling hiring needs, creating sourcing strategies to engage with passive and active candidates, managing exempt and non-exempt compliance, implementing new ATS solutions, integrating new technology, and measuring and monitoring key metrics.
According to Workforce Magazine, 41% of companies say they are using RPO providers. This number is rising. More and more companies are considering implementing an RPO solution for the very first time. Here are a few things to keep in mind as you take that leap into RPO.
What are you trying to accomplish with your program?
Take time to perform a scope analysis before engaging with an RPO. Are you including recruiter salary, time and materials support, training, advertising costs, etc. into your cost analysis? RPO buyers need to be very clear on what they require from their provider. How much responsibility will you delegate to the Provider? What will be the focus? Is your budget realistic? It is all too common and unfortunate to find buyers hiring RPO providers without exercising enough due diligence. Lack of analysis results in them developing fear, skepticism, and indecision which can ultimately slow down and hinder the success of the new talent acquisition program.
Does your RPO Program Address Your Individual Needs?
It's typical when a company is reviewing outsourced recruitment for the first time to request an "optimal solution" and not consider costs. Often, what the company needs doesn't require as many bells and whistles, just basic solutions. You may not need full life cycle recruitment services initially. In the beginning, you may just require components of the hiring process to be outsourced.
Keep in mind that one of the best benefits of an RPO program is its scalability. As your company's talent acquisition program matures, solutions will continue to evolve and scale within your workplace. The scalability will make sure you are prepared to embrace any potential change within your organization and also have developmental tools ready to support that change. As your business grows and evolves, so will your RPO. Make sure your RPO provider is offering you the most cost-effective solution and not just providing you with only the services you need to begin.
Understand Your Data
According to SHRM, many HR leaders aren't sure what data they need to be collecting in order to measure the success of their RPO program. Without understanding ways to analyze and measure outcomes, it's difficult to judge how satisfying a data set is. Today's engagements are likely to include sourcing technology not available before, as well as complex data analytics that show the reason behind sourcing and hiring. It is essential for your provider to coach you on how to understand the data and drill down into meaningful segments. When you understand the data, it's easier to provide actionable information to your C-level executives. In the initial stages of a 1st generation RPO, measuring outcomes are critical to support the decision to pursue a RPO solution.
When you are talking about what the KPIs (Key Performance Indicator) are of your new program, often the data surrounding the job placements are the obvious data points that you and your RPO provider will discuss. But the true KPI is your ability to let them take care of the recruiting, allowing you to take care of your other priorities that you may have been neglecting. If the data is clean and straightforward, you will spend less time trying to understand if your program is delivering the results you need, and more time focusing on other pressing HR initiatives.
Reap the Benefits
When it comes down to it, any change management initiative can be managed well with a simple approach to address your business needs. The success of your program relies on honest, organized, and meaningful communication to speed up trust levels and reliance on your new engagement. If there is transparency, the positive effects of the program will be clear.
The growth and maturity of RPO within the last five years proves it's an effective business process that can only become more effective and agile as there continues to be new innovations in the marketplace. RPO can be one of the best decisions you've made for your talent acquisition process. As you join the ranks of the first generation RPO clients, sit back and enjoy the benefits of your new partnership.
About the Author: Catherine Rary serves as the Vice President of Enterprise Solutions Sales and is responsible for new RPO account development at Yoh. Prior to this role Catherine has served as a leader in the staffing industry for over 25 years. Catherine has a Bachelor of Science degree in Business and Marketing from the University of Alabama.