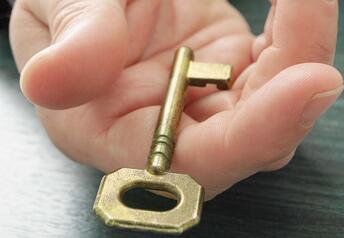 Across all industries, multiple studies and statistics show that embracing a strategic Supplier Diversity Program not only benefits the owners of these diverse businesses but plainly indicates a big difference in your brand reputation and your bottom line.
But what exactly is Supplier Diversity and why is it important?
A Supplier Diversity Program is defined as a "proactive business program which encourages the use of minority-owned, women-owned, veteran-owned, LGBT-owned, service disabled veteran-owned, historically underutilized business, and Small Business Administration (SBA)-defined small business concerns as suppliers."
Plainly, it's a way to engage with a new, growing, and varied set of suppliers.
Why is this move to engage with diverse suppliers important? According to an article by Dun & Bradstreet, minority-owned businesses contribute jobs for 2.2 million people, women-owned businesses contribute 7.9 million jobs, and LGBT-owned businesses contribute 2.4 million jobs. This represents a massive chunk of the economy, yet achieving success as a diversity supplier remains a challenge.
At Yoh, engaging with diversity suppliers isn't a new initiative. Diversity has always been a part of our roots and incorporating it into all of our strategies is something that we have always strived for throughout our 70+ year history. In fact, our clients often choose us because of our breadth and knowledge of incorporating diversity suppliers into our Managed Service Programs (MSP). Here are some of the best practices we have learned along the way.
Know Your Supply Chain
Identify diverse suppliers that exist in your supply chain and your spend with those suppliers. Figure out the diversity category information and break down each supplier dollar-for-dollar. This process will lead you to have a better understanding of the overall diversity in your supplier program.
In a lot of our net new MSP programs, after identifying and classifying their existing supplier base, we sometimes notice specific diversity classifications that our customers are not working with. We can often fill skill set gaps with our diverse supplier network to find not only the skill set they need, but enrich their supplier pool by introducing them to new diversity suppliers that can meet the needs of that specific skill set.
Incorporate Diversity into your Supplier Onboarding Process
Along with filling out a standard W9 and ACH form, make sure your suppliers fill out a properly-modified business classification form. This form determines what types of certifications your program will accept as part of your baseline and ongoing reporting, including either self-classification or other classification standards. Also, have them provide any other 3rd party diversity certifications that can assist in the classification as well. Monitoring the data can be complicated if you do not capture it on the forefront and retroactively classifying your suppliers can be time-consuming.
Have the Right Tools and Systems in Place
The U.S. federal government requires that a contractor whose contract is expected to exceed $700,000 ($1.5 million for construction) must set and meet the pre-set government goals surrounding diversity spend. But, even if you don't have mandated goals to adhere to, you may (and should) want to be held accountable for the diversity of your supplier spend. To hold yourself accountable to this goal, you have to be able to pull proper data and reporting. This is not just limited to your tier 1 suppliers, but also your tier 2 suppliers, which can make it even more difficult.
Want a majority-woman owned IT business from Pennsylvania? Be sure you have the proper reporting system in place to be able to find that business in the supplier database. This system should not be based solely on spreadsheets. The more comprehensive metrics you can track, the better. As tracking these metrics become more complicated, and the expectations are higher on developing a robust supplier database, investing in a Vendor Management Software (VMS) or even an outsourced Supplier Management Team can make it more manageable and your supplier diversity goals more attainable.
Make Diversity a Core Value from the Start
According to Elizabeth A. Vazquez, CEO and Co-Founder of WEConnect International, "Some of the most successful supplier diversity and inclusion programs come from companies that have diversity and inclusion in their DNA." Having buy-in from the top down for your Supplier Diversity Program is imperative. That way, it will not just become a best practice, but a standard. The fact of the matter is, the demographic landscape of the United States is changing. The Census Bureau indicates that the U.S. population is continuously changing and will become "majority minority" in 2044.
At Yoh, diversity has always been a core value. We have helped clients take a step back and look at their own diversity in their supplier program based on the best practices we implement. If you are taking a long, hard look at what suppliers come onboard, it speaks very positively about your organization. It's more than being about ethical compliance and social responsibility; it's something your customers and key stakeholders in your organization care about more and more every day.
About the Author: Marcy Johnson serves as Manager of Supplier Relations for Yoh and is responsible for the entire supplier network supporting all Yoh Managed Services programs. She also oversees all Independent Contractor vetting and compliance requirements associated within the MSP environment. Marcy holds a BS Degree from University of Buffalo and has been with the Yoh organization or over 15 years.