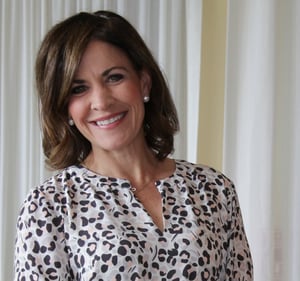 colleen cuba
Inside Sales Support Manager
LOCATION
Pittsburgh, PA
EDUCATION
Robert Morris University - BSBA in Marketing
HOW LONG HAVE YOU WORKED FOR YOH
1.5 years
JOB RESPONSIBILITIES
I am responsible for prospect identification and development of RPO and MSP solutions as well as partnering with the outside sales leaders on vertical development.


What does your typical day consist of?
I provide support to the Enterprise Solutions sales team by providing relevant market intelligence and driving lead generation. I ensure ongoing communication with prospects by following up on a regular basic and keeping updated notes and reminders in our customer record database. On the daily, you will find me sending emails, making phone calls, doing research on LinkedIn, or connecting with partners to stay up-to-date on relevant market trends.

Tell us a story about a specific project or client you worked on that was especially meaningful, memorable, unique, etc
Supporting my team for our annual sponsorship at the Contingent Workforce Summit (CWS) conference is always a highlight of the year! This opportunity really allows me to make an immediate and direct impact on my team and the company. I provide outreach to those attending and ensure a positive turnout at our social event, establish and schedule meetings for our sales team, and engage and direct conference attendees to our booth for meaningful conversations. I have received numerous compliments from my team for these efforts including five Yoh Buck awards (including one from our president!) and a Betterment Award nomination from my boss! The success of the conference along with all of this positive recognition makes for a very meaningful accomplishment for me!

What do you like best about working for Yoh?
I appreciate working for a family-owned business that has a long legacy of 80 years! Yoh has stood the test of time and has been successful at evolving with the industry changes. I respect and align with Yoh's core value of "We do what we say!" I also really enjoy the feeling of being directly tied to the overall success of the business by working on the sales team. Finally, I love being able to have a personal relationship with the senior leadership team - that is something you don't find in all workplaces.

Why did you choose the career you have?
I chose to pursue a degree and career in sales and marketing because I am naturally outgoing and passionate about connecting with people and supporting them in finding products and solutions that can truly make a positive impact in their lives – either personally or professionally. I also am driven by the challenge of setting a goal and then working to achieve it!

What is your favorite activity to do outside of work and why?
I love to keep busy and get involved! If my calendar isn't full, then I seek activities to fill it! My three teenage children keep my days pretty busy already outside of work by attending their sporting events or activities or driving them to social events - along with spending time with my husband and the rest of my family. However, I also make it a point to connect with my many friend groups on a regular basis – whether it be meeting up for dinner or inviting friends over – I am always seeking ways to connect with people and stay active in the community.