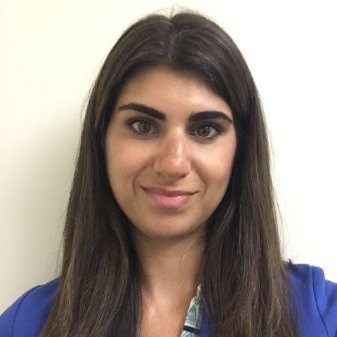 LOCATION
Philadelphia, PA
EDUCATION
Villanova University
Bachelor of Science in Accounting & Finance
Temple University
Master of Business Administration
JOB RESPONSIBILITIES
Coordinate the monthly financial close process each month, coordinate the budgeting and forecasting process, and act as liaison to the Yoh finance teams in Europe (United Kingdom and Germany).
What do you like best about working for Yoh?
The thing I like best about working for Yoh is that the company is always changing and evolving. Our executives are passionate about making this company the best it can be and a true leader in the marketplace. Whether we are acquiring a new company, implementing a new software, or reorganizing our teams to better serve our customers, there is always something new to learn and get involved with. This helps create new opportunities to keep things interesting and lead to continued personal development. As a result, I have been fortunate to hold a few different positions during my six years at Yoh and D&Z corporate, which has helped me grow in my career and gain new perspective and skills.
What do you like about the people you work with?
One thing that makes this company great is the people we work with. I am honored to work with a talented, dedicated, diverse group of people who are always willing to offer help and support. I appreciate the way everyone is willing to share knowledge and work together to help improve a process or figure out a problem. I have learned so much from my co-workers over the time I've been here and have been able to use this knowledge to help my team work through challenges and engage in best practices. Everyone I have worked with is down to earth and willing to take time out of their day to ask how things are going and whether they can help. It's clear that everyone is willing to work as a team towards our common goals.
Why did you choose to work for Yoh?
Before coming to Yoh, I was working in corporate accounting for Day & Zimmerman corporate. In that job, I acted as the accounting partner for the Yoh Finance team and assisted them with their monthly close process and other analyses as needed. Through that job, I created strong working relationships with the team and had the opportunity to work for Yoh when a position on the finance team opened up. I ultimately chose to work for Yoh because I really respected and liked working with the people there and was excited about the opportunity to learn from them and work more closely together. I also took the job because I wanted to get more involved in the day-to-day operations of the business, which this position allowed me to do.