MANAGING CO-EMPLOYMENT RISKS OF CONTRACT LABOR
You need contract employees, but how do you avoid compliance risks?
Today's companies are utilizing temporary employees more than ever before. Over the past decade, the number of temporary employees has exploded from 500,000 to 2 million — or nearly 1.5% of the US workforce.
This trend continues to grow exponentially, which has forced employers to take a closer look at employment law in this area. The issue of co-employment has gained prominence as a result of recent lawsuits that have been filed by contractors who claim that they are actual customer employees who deserve retroactive benefits.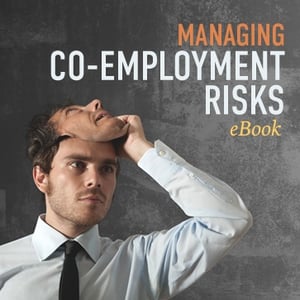 WHATS INSIDE:
The definitions of co-employment
Staffing services typically offered by providers
A case study on the court hearing of Vizcaino v. Microsoft Corp.
Considerations to classify and manage this complex workforce