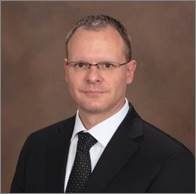 Jody Rummel proudly serves as the Vice President of Human Resources for Yoh. As such, Jody is responsible for overseeing all aspects of HR for Yoh. In his role, Jody plays an integral role supporting Yoh through strategic HR planning. As such, he will recommend, create and implement proactive, data driven HR solutions that create a competitive advantage through specific HR processes which address strategic people, organizational and cultural issues and ensure Yoh has in place the most effective organization to deliver the business strategy.
Having received a BA in Human Resource Management from Robert Morris University, Jody joins Yoh with a wealth of HR experience specific to the staffing industry. Prior to joining the team, Jody was the Vice President of Human Resources & Staffing Operations for CDI Corporation. He has previously held senior HR roles at StaffLogix/CorTech, Snelling Services and Alliance Data Systems, and brings over 16 years of experience in staffing and outsourced services.
Additionally, Jody has obtained a number of professional certifications; including the SPHR certification from the Human Resources Certification Institute and the SHRM-SCP certification from the Society for Human Resources Management.