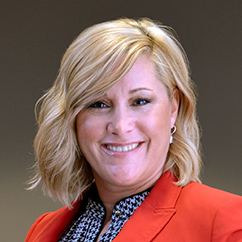 Tammy is Sr. Vice President Operations and is responsible for enabling operational excellence, best in class solutions and delivery for both Yoh's clients and candidates who select Yoh as their partner of choice. She is responsible for the design, development and Implementation of Yoh's workforce solution portfolio including Managed Services, Statement of Work, Payroll, IC Compliance and contingent search. In addition, Tammy is also directly responsible for the efficient operation of Yoh's network of branch offices and recruiting practice throughout the country covering the Health Care, Information Technology, Engineering, Validation Solutions, Agile, Federal Cleared Search, Interactive, Media and Entertainment sectors.
Beginning in the industry from the ground up, Tammy got her start as a candidate coordinator and she quickly moved into the role of professional recruiter, followed by sales and account management in a matter of a few short years. During her tenure with Kelly Services, she led their West Coast operations for eight years and later, oversaw their information technology operations practice across North America.
When Tammy is not overseeing Operations for Yoh, she enjoys participating in volunteer services in the greater Philadelphia and Northern California regions.
With more than 17 years of experience in workforce solutions, my focus continues to be on operational excellence through people, process and technology. I believe in development and training, and delivering top talent to Yoh's clients to create lasting relationships and strong financial performance. Through a comprehensive understanding of operations and recruiting best practices, I look to create standard operating procedures that can be leveraged and tracked through technology.