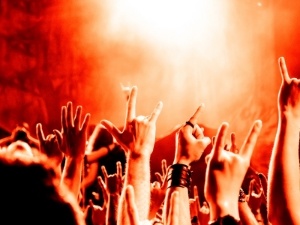 When you think of the band Van Halen, managed staffing services aren't usually the first thing that comes to mind. And, while we like to think of ourselves as rock stars, we are quickly brought back to reality after the first song at the office karaoke outing. However, when it comes to attention to detail, there is a lot these rock and roll legends can teach us about Managed Staffing Programs (MSP).
When entertainers go on tour, they traditionally have something called a tour rider. Websites like The Smoking Gun often publish these tour riders and point out the outlandish requests that celebrities ask for in their dressing rooms. One of the most popular requests that often gets brought up in a discussion is while Van Halen was touring, the rider that their tour manager put together requested no brown M&Ms. Specifically "There will be no brown M&M's in the backstage area or the promoter would forfeit the show at full price". Rumor has it that during a stop on the tour, frontman David Lee Roth found a brown M&M in his dressing room and, in pure rockstar-style, trashed the place, causing thousands of dollars damages. What a diva, right?
Roth has since spoke out about the myth, revealing that there is, in fact, some truth to it… but it's not for the reason that you think. Riders also include requirements on how to set up the stage correctly. Their tour was one of the largest and most elaborate stages to date, and they needed to make sure the rider was read by the promoter cover to cover to ensure that there would be no structural problems. Those problems could be a threat to the safety of the band, staff and spectators. When Roth found an M&M in his dressing room, he knew they didn't read the rider. So like any reasonable rock star, he got angry and trashed the dressing room. Coincidentally, at that same tour stop, the stage sank 6 inches into the ground. So the brown M&Ms were a telltale sign that the promoters did not read the rider. Not so silly anymore!
What does this have to do with supplier management? Think of a Managed Services Provider (MSP) as the tour manager who designs that rider and the suppliers as the promoter. MSPs are only as good as the suppliers they manage, just like the show is only as good as how promoters choose to set it up.
To run a proper MSP, there will be a plethora of experienced suppliers that will be managed, based on the fulfillment needs of the clients. Running programs of any size often requires you to run multiple contracts with multiple suppliers. Being diligent about the terms of the contract is very important. If problems arise with compliance or misunderstanding of tenure discounts and mark-ups, it will cost valuable billed time and efforts to resolve those issues. This will halt production time and will leave you with one unhappy client.

4 Rockstar Tips to Ensure a Successfully Managed Staffing Program


Work with trusted suppliers. One of the benefits of working with MSP programs is the relationship they already have with suppliers. That trust that the supplier will be efficient and do their due diligence is already there because they often have a longtime existing partnership.
Lay out the terms as clearly as possible in the initial contract. What seems like common sense isn't always the case. Ask them questions and make sure they fully understand the terms.
Keep the lines of communication open with your suppliers. Maintain regular meetings so that the goals of the program remain aligned, and if any issues arise, you can catch them early.
Be aware of changes in management of the program. One of the biggest pain points of misunderstanding contracts is when the suppliers bring in new managers. When transitioning the program over to a new manager on the supplier side, it doesn't hurt to go over some of the key terms of the contract to make sure there's no surprise brown M&Ms.
Although David Lee Roth claims that he only caused $200 worth of damage to the dressing room when he found the brown M&Ms, (I may or may not leave that part back with the myth portion of the story), the implications of not being diligent regarding supplier contracts can have big and serious repercussions in your program's success. A good MSP won't have to worry about putting on those gloves and sorting through mountains of chocolate candy.
About the Author: Amy is a Marketing Specialist at Yoh and alumni from the University of Pittsburgh having earned her degree in Media Communications. In her spare time you will find Amy singing with her operetta company as well as enjoying all things pop culture, food and Philadelphia.